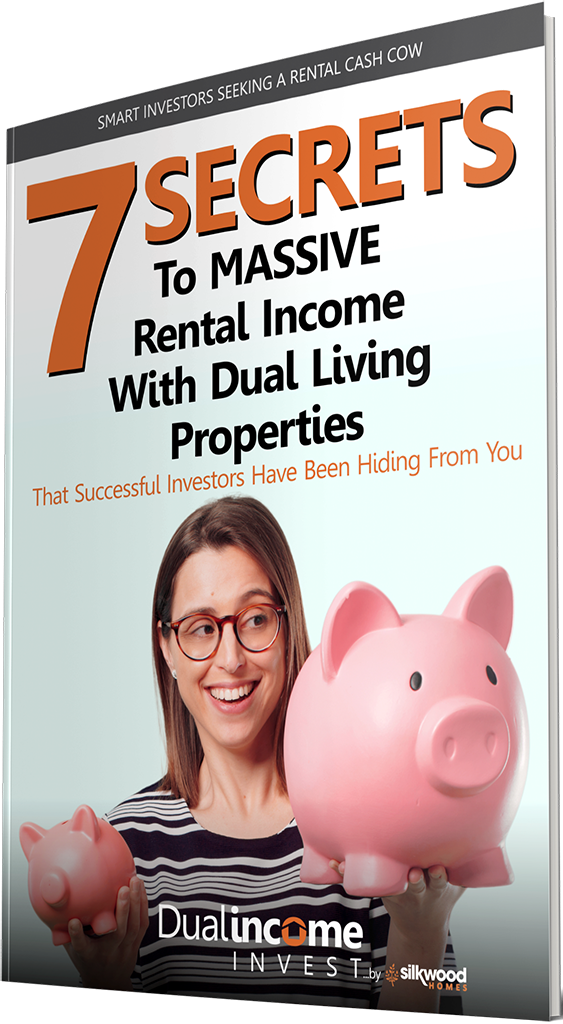 SMART INVESTORS WHO WANT PROPERTY RENTAL CASH COWS
7 Secrets To MASSIVE Rental Income ($1000/wk+) With Dual Living Properties... That Successful Investors Have Been Hiding From You
Download Your Exclusive FREE Investment Guide Now and discover how dual income investors are shifting the upside in their favour for high returns, high capital growth & high depreciation!
*100% PRIVACY GUARANTEED When you enter, you confirm you've read and agree to the terms of our privacy policy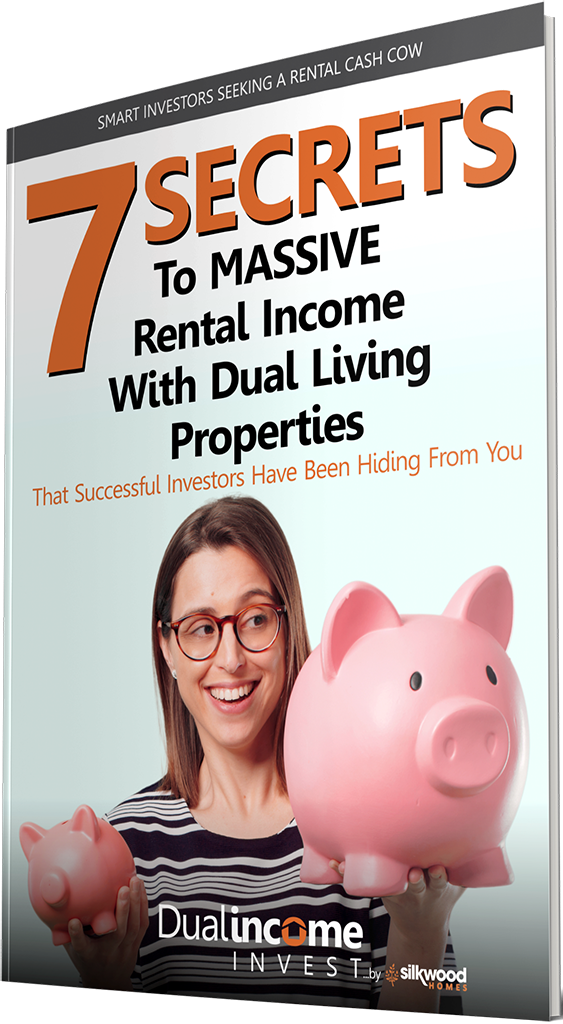 You Deserve Nothing Less Than An Award Winning Investment Property

HIA Award (HIA Award Winner 2020)

QBCC (License No: 1218048)

NSW gov (License No: 2480452C)

What You'll Discover In Your Free Investment Guide
Ever worried whether your investment is really going to make you good money and whether you'll outperform other wealth building opportunities? Sick of having to research and learn all the pros and cons of each investment for yourself. There's got to be a better way to fast-track it whilst minimising your risk. Well now you can simply learn the proven steps our other investors are using to generate property wealth… but tailored to your individual circumstances.
Leveraging 25 years experience to work out what really works and more importantly, what doesn't in the property investment landscape, we're ideally placed to fast-track you into properties that work from day 1 – Taking the guesswork out of it.
Everything is above board, legal and secure. No hidden catches… just a unique simple formula to generate dual incomes like clockwork from the one property. If you want to fast-track access to high yield, high capital growth, high depreciation real estate investing…and remove all the guesswork, download this FREE investment guide now, before it's over-subscribed and we take it down.
Identified By Australia's Leading Property Experts

" Combined with other infrastructure projects, housing affordability, lifestyle factors and falling unemployment make the Hunter property market attractive to both owner occupiers and investors "
Property Forecaster Terry Ryder
How Simon Got His Unicorn - High Returns On Capital, Great Returns On Depreciation and Solid Rental Returns!
Simon challenged Silkwood to find him the unicorn… Investment properties in growth areas that were going to give good returns on capital, great returns on depreciation and good returns on rent.
His dual income investment properties by Silkwood Homes have delivered him just that.
Watch the video now to unveil the secrets he learnt in investing with Dual Income Invest By Silkwood Homes!
Get Instant Access To This Informative FREE Investment Guide
When you act on the secrets that are unveiled in this free report, you'll know the real golden rules to dual income returns, so you can invest with confidence and security. You'll learn how to minimise your risk whilst maximising your upside WITHOUT making common mistakes that jeopardise your retirement wealth. Grab your copy now, while you still can!