HOT NEWS FOR INVESTORS WANTING A RENTAL CASHCOW
Take The Guesswork Out Of Finding Your Next Investment Property With Massive Upside, Yet Minimal Risk
How You Can Double Your Rental Income Even If You Don't Know Which Property Markets Are Firing Right Now
Discover which properties achieve the top rental yields with the maximum capital growth… all fueled by major infrastructure projects!
You Deserve Nothing Less Than An Award Winning Investment Property

HIA Award (HIA Award Winner 2020)

QBCC (License No: 1218048)

NSW gov (License No: 2480452C)

Stop Guessing Which Property Investment Hotspots Warrant Your Attention… Secure Property With High Demand Driven By Major Infrastructure Projects, Delivering Bigger Rental Returns and Capital Growth Than Expected
Ever worried whether your investment is really going to make you good money and whether you'll outperform other wealth building opportunities?
Sick of having to research and learn all the pros and cons for each investment for yourself. There's got to be a better way to fast-track it whilst minimising your risk. Follow the proven formula our other investors are using to generate dual income property wealth.


Dual Income Returns – $800-$1000/week

20 Year Structural Guarantee


Limited Supply – Don't Miss Out
*The results of prior years capital growth cannot be used as a reliable measure for future gains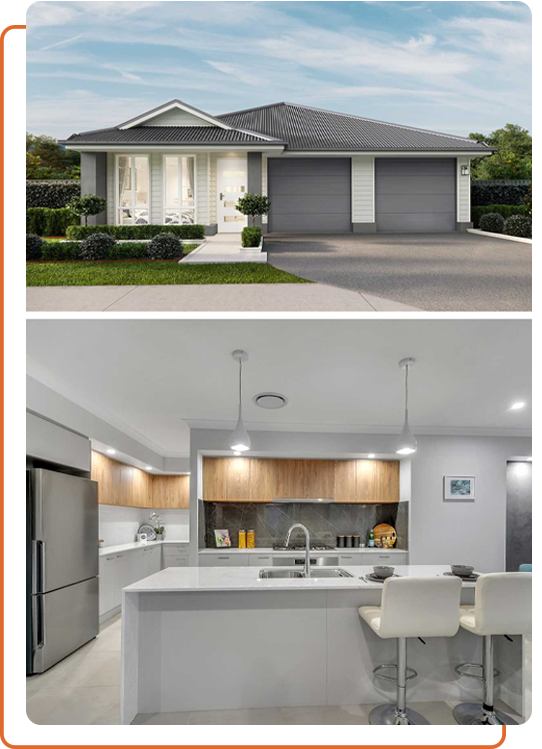 Double Rental Income Returns For Positive CashFlow With 6-8%+ Yield - Yes...That means $800-$1000+ rent each week
Afraid dual income returns are a scam? Maybe it sounds too good to be true. Rest assured we've cracked the code on the highest return residential investment properties and untapped locations and have locked in on a proven formula that has seen our other clients exceed their predicted rental returns earning $1000+/week. And many have come back for repeat purchases because the returns have been so strong.
Unlike conventional residential investment homes that only offer one income source, dual income properties double the revenue potential, renting both sides for maximum returns with two dwellings built on the same block.
Leveraging 25 years experience to see what works and more importantly what doesn't in the property investment landscape, we're ideally placed to fast-track you into properties that work from day 1 – Taking the guesswork out of it. Everything is above board, legal and secure. No hidden catches… just a unique simple formula to generate two incomes like clockwork from the one property.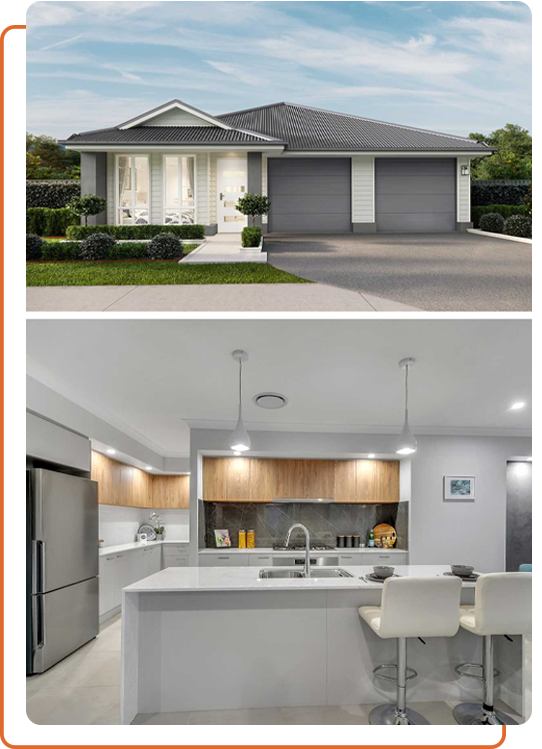 Identified By Australia's Leading Property Experts

" Combined with other infrastructure projects, housing affordability, lifestyle factors and falling unemployment make the Hunter property market attractive to both owner occupiers and investors "
Property Forecaster Terry Ryder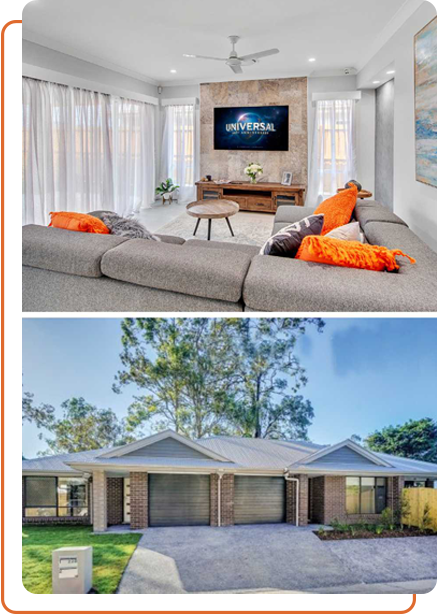 Don't Risk Your Hard Earned Savings On Sub Par Investments That'll Keep You Working Longer Rather Than Retiring In The Style You Deserve
You're working hard each day to secure your financial future and the last thing you want to do is sink your doe into an under-performing property that some marketing agent has steered you into so they can make a fat commission cheque.
Instead work directly with an award winning builder who's found an untapped market for dual income properties. You'll appreciate it when you realise there's no wholesale commissions inflating prices or cutting into your profit margins.
Failed Investments Consistently Miss The Major Success Drivers – Location, Timing, Proximity To Major Infrastructure Projects, Low Vacancy Rates & High Rental Demand
Carolyn was sceptical about investing again after her failed attempt in Victoria 15 years before which didn't make her any money. And without the knowledge and experience in successful property investing, she turned to Silkwood's Dual Income Invest to find an investment property that was affordable, while earning solid returns and strong capital growth.
Stuart secured her a rental property servicing the demand generated from the  adjoining major infrastructure project, catering for a massive influx of skilled workers to the region  and the promise of sustained local economic growth. 
Watch the video to learn why Carolyn has now referred 3 of her friends to Dual Income Invest By Silkwood Homes.
What You'll Discover In Your FREE Private Investor Session
Our Trusted Suppliers Have Been Hand Picked To Entrust We Deliver Quality Maintenance Free Homes That Stand The Test Of Time
Which Of These Low Maintenance High Yield Designs Will You Choose For Dual Income Returns
Solid investments start with practicality, quality and affordability… exactly what you can expect from the award winning Silkwood Homes Team.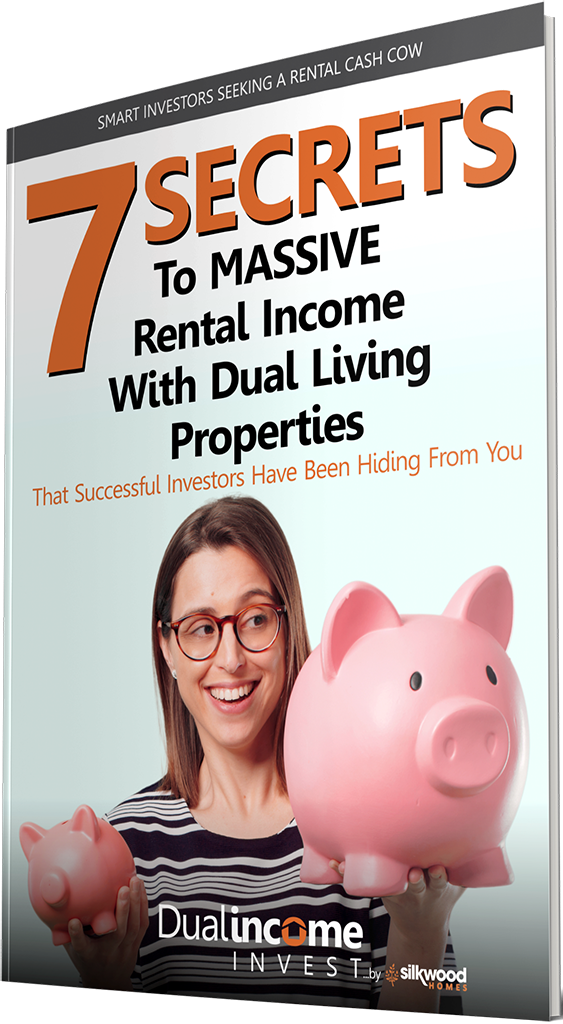 SMART INVESTORS WHO WANT A PROPERTY CASH COW
7 Secrets To MASSIVE Rental Income ($1000/wk+) With Dual Living Properties... That Successful Investors Have Been Hiding From You
Download Your Exclusive FREE Investment Guide Now and discover how dual income investors are shifting the upside in their favour for high returns, high capital growth & high depreciation!
*100% PRIVACY GUARANTEED When you enter, you confirm you've read and agree to the terms of our privacy policy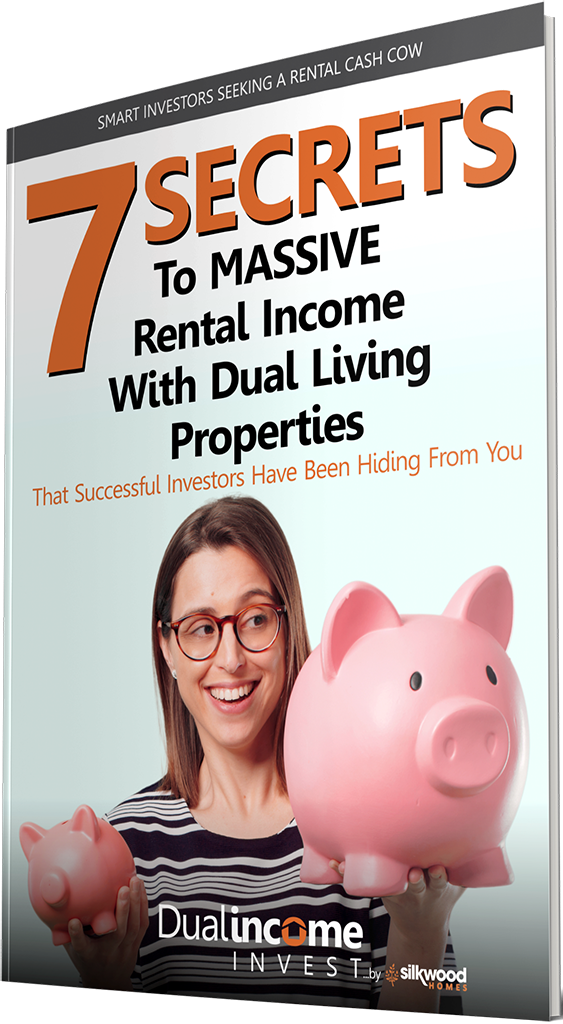 How Simon Got His Unicorn - High Returns On Capital, Great Returns On Depreciation and Solid Rental Returns!
Simon challenged Silkwood to find him the unicorn… Investment properties in growth areas that were going to give good returns on capital, great returns on depreciation and good returns on rent.
His dual income investment properties by Silkwood Homes have delivered him just that.
Watch the video now to unveil the secrets he learnt in investing with Dual Income Invest By Silkwood Homes!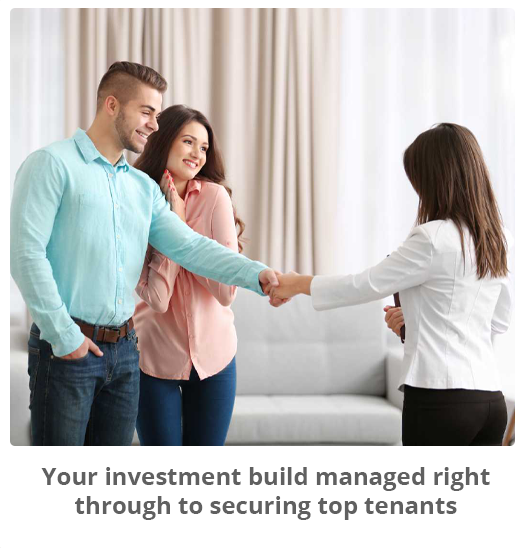 Our Proven Construction Program Allows You To Map The Progress Of Your Investment Home
There's nothing worse than not knowing where your investment stands. Without control, you're running blind. But fortunately working with the Silkwood Homes team, you will know exactly where your investment is at… from start to finish.
Right through to introducing you to the right managing agents to help you secure rental top dollar to maximize your yield.
We've even got proven investment lenders on hand to guide the leading finance options.
Best of all there are NO wholesale commissions inflating prices.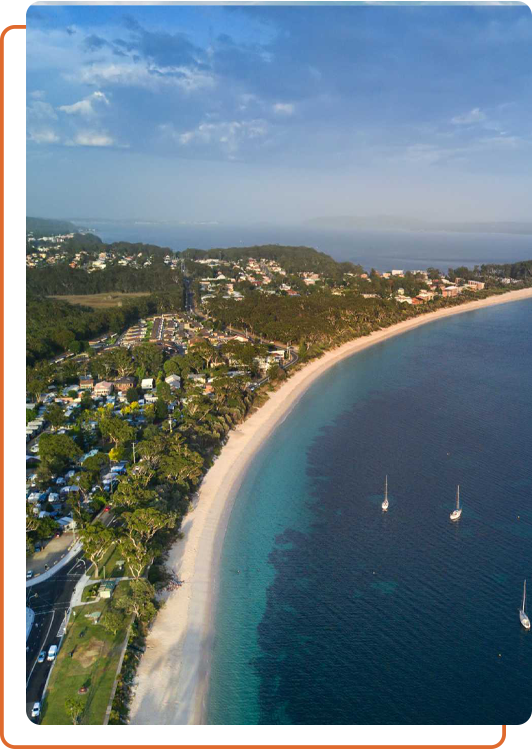 Don't Over Capitalise On Over-Priced Sydney Properties And Miss Out On The Under-utilised Dual Income Property Upsides Available To Boost Your Retirement Nestegg
With the current trend away from apartments and Sydneys' crazy property prices beyond the reach of many investors, more and more are seeking bespoke investment home opportunities.
Stocks are volatile and real estate booming, more of a sellers market… unless you know how to rebalance the buying odds in your favour. Just so you know… Demand for rental properties in our selected region has never been higher with vacancy rates at less than 1%.
And fortunately, we've secured just a few remaining lots at discounted prices, before they go up.
So if you've been sitting on the fence as to what properties are going to offer real upside, even in uncertain times, it's time for a closer look.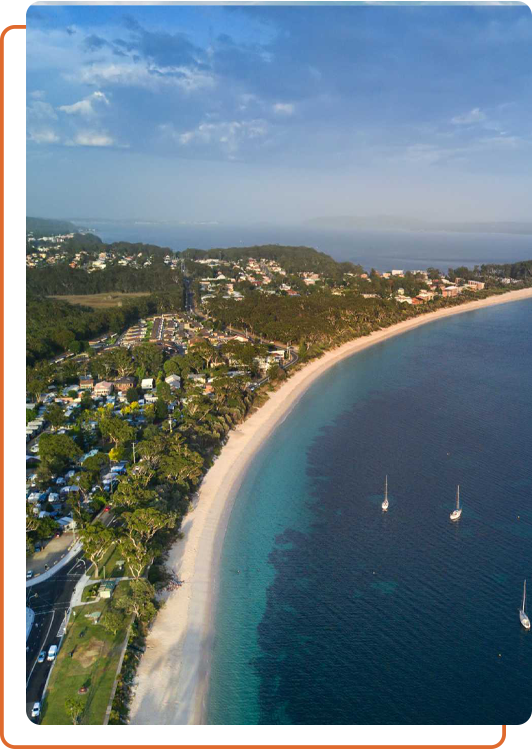 Claim Your FREE Private Discovery Session Now And Get A Bespoke
Dual Income Investment Road Map FREE!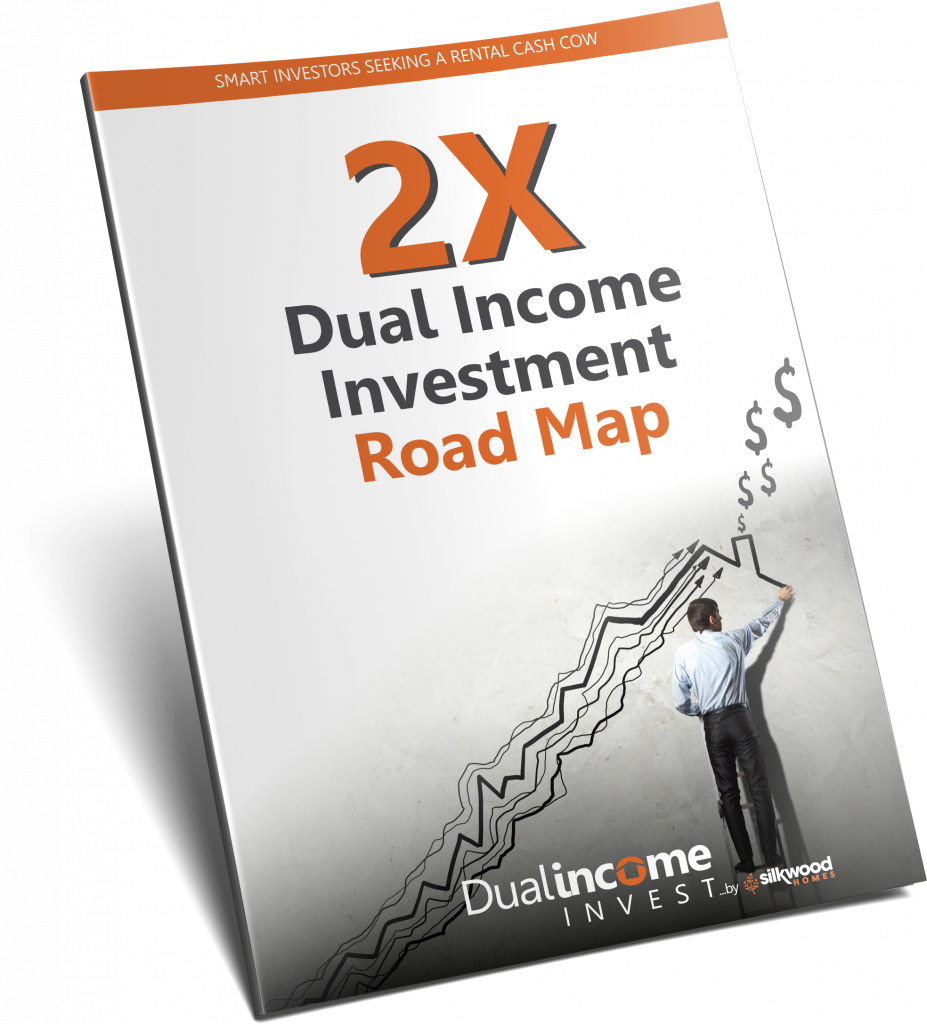 After we complete your Free Private Investment Session, we'll provide a Comprehensive Dual Income Investment Roadmap. This tailored document will reveal the exact steps you'll need to secure the right investment property.
Even if the time isn't quite right yet, you'll still have this invaluable guide to help you later on when you're ready. However this offer is strictly limited to this month. Book now to avoid disappointment!
Buying The Right Investment Property Is Easier Than You'd Think

Claim Your Private Dual Income Investment Session
It starts with grabbing your appointment before they're all gone. Our experienced investment builders will reach out to sort your private session.

Get Pre-Approval On Your Investment Finance
Once we understand what you're looking for, we'll build an investment home plan you can share with your chosen lender to get pre-approval sorted…avoiding delays.

Choose Your Tailored Investment Home & Location
Work with our dual income specialists to personalise your investment home design and location for maximum returns and minimal maintenance.

Secure Finance And Settle
With your investment build contract sorted, you can get formal approval on your loan

Your New Build Generates Top Returns & Capital Growth
We'll manage your build right through to hand over and link you with agents to maximise your rental returns
Silkwood Double Guarantee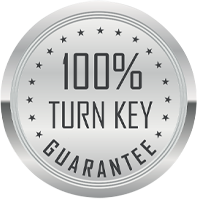 All our dual income investment homes are 100% Full Turn Key Packages right through to finding you a great tenant.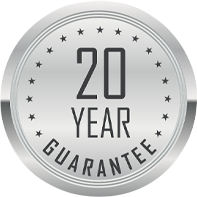 20 Year Structural Guarantee
You can rest assured you're building quality with our 20 year guarantee
Claim Your FREE Private Investment Discovery Session (Valued at $897 - 60min.)
Talk with our professional team to learn every important step to dual income profits… from finance, to hot-spot selection, home design, construction and rental management. You'll discover the exact locations that promise the highest returns and the best hassle-free designs to maximise your yield.
Unveil the easy way for you to learn more about securing a dual income rental cash cow. Better yet – there's no risk and no obligation to do anything following your session. Just pure upside for you from day one!